Quietest Robot Vacuum Cleaner of 2023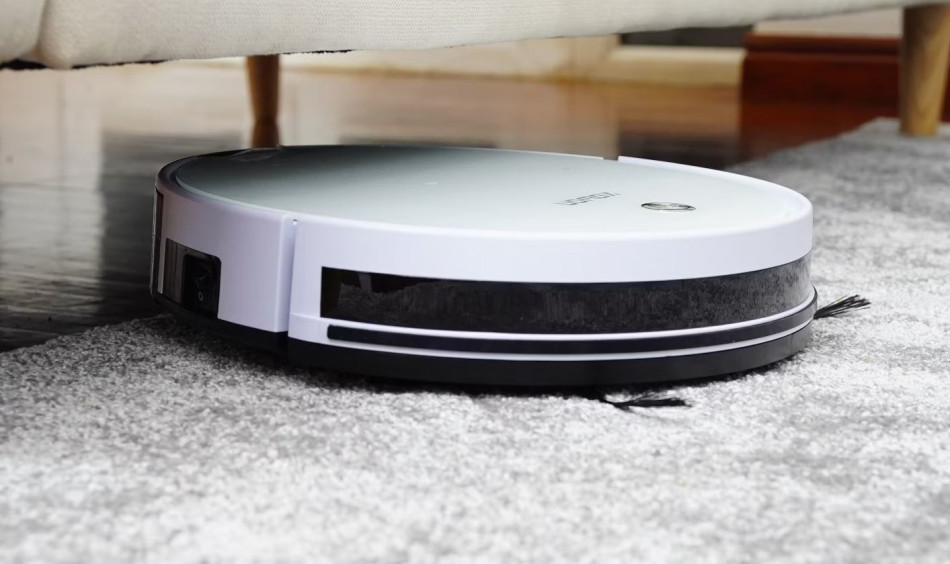 Looking for a robot vacuum cleaner that will clean your house and at the same time you won't notice it doing it? I've tested and compared the quietest robot vacuum cleaners on the market to see which model is the best. But first, let's talk about why robot vacuums are generally quieter than traditional vacuum cleaners.
Unlike traditional vacuums, robot vacuums are designed to work longer rather than rely on strong suction power to do the job quickly. This means they need less power and run on a weaker motor, so they produce less noise.
However, each model is different, and every robot vacuum cleaner is different when it comes to noise levels. Cheaper models often produce louder humming noises, which can be irritating. Plus, if not properly maintained, these models can produce a loud noise, which is the last thing you want when trying to relax at home.
While researching the quietest robot vacuums available on the market, I also took into account the other benefits and functions they provide. You might also be interested in a vacuum with excellent cleaning features for carpets and hard floors, as well as extra features like a Wi-Fi connection and even Alexa compatibility.
After thoroughly reviewing many robot vacuum cleaners, I've narrowed it down to the top 5 models. Each of these vacuums has unique features that set them apart from one another, making it difficult to declare just one as the best. You must decide which model is right for you based on its features and capabilities.
| Robot Vacuum Cleaner | Noise Level (dB) | Suction Power (Pa) | Runtime (min) | Multi-Floor Mapping | Mobile App Control | Voice Control |
| --- | --- | --- | --- | --- | --- | --- |
| 1. Roborock S7+ | 67 dB | 2500 Pa | 180 min | Yes | Yes | Yes |
| 2. BISSELL EV675 | 65 dB | 400 Pa | 100 min | No | Yes | Yes |
| 3. Dreametech W10 | 50 dB | 2000 Pa | 150 min | Yes | Yes | Yes |
| 4. Eufy RoboVac G20 | 55 dB | 2000 Pa | 100 min | No | Yes | Yes |
| 5. Neato D6 | 64 dB | 2000 Pa | 120 min | Yes | Yes | Yes |
Table: Quietest Robot Vacuum Cleaner
Noise Level Of Robot Vacuum Cleaners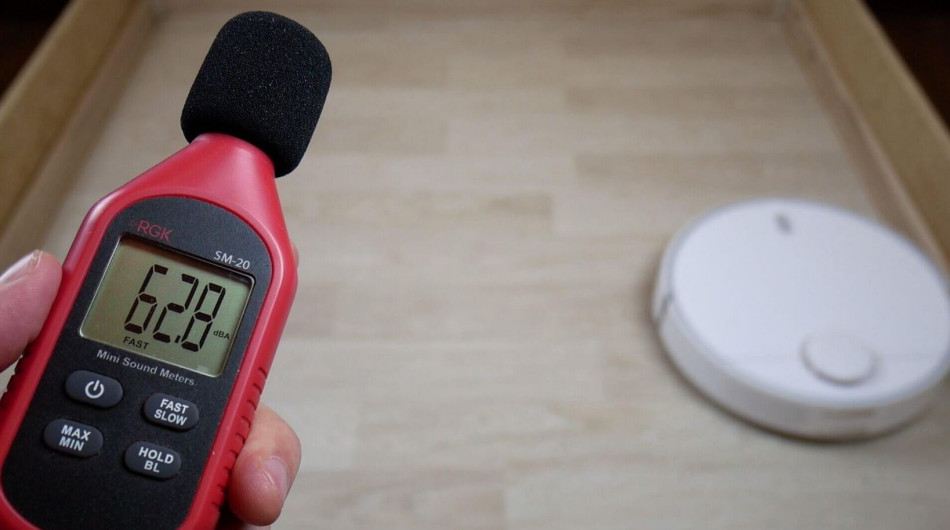 As we already know, the robot vacuum noise level is typically much lower than that of traditional vacuum cleaners. Generally, robot vacuums operate at around 55-70 dB, while normal vacuums can reach noise levels of 73-80 dB.
This means that robot vacuums are more convenient for cleaning and create a quieter environment for you to work or relax in while they do their job.
| Types Of Sound | Noise Level (dB) |
| --- | --- |
| Whispering | 10 |
| Normal Conversation | 60 |
| Outside Traffic | 80 |
| Electric Drill | 100 |
| Fireworks | 150 |
Remember that some robot vacuums may produce louder noise levels while cleaning carpets versus hard floors, and even in the stage where they are emptying themself. However, all the vacuums reviewed in this article are quiet and will not disturb or bother you while working.
The great news about today's robot vacuum cleaners is that you no longer have to pick between a quiet model and the suction quality. The quietest robot vacuum cleaners offer all these combined functions. With any of these top-rated vacuums, you can enjoy the sound of silence while your floors are effortlessly cleaned.
Related Article: 5 Quietest Top Load Washing Machines
5 Best Quiet Robot Vacuum Cleaner Reviews
1. Roborock S7+
If you're looking for a quiet robot vacuum cleaner that can do more than just vacuum, the Roborock S7 Plus is the way to go. This innovative robot vacuum stands out from the rest of the models with 3 unique features compared to other models: Sonic Mopping Technology, a huge water tank, and Ultra Carpet Detection.
However, this is not all – the S7 Plus is also a smart machine that can empty its own dustbin, which saves a lot of time and effort. Many people, including me, have only praise for this model – it can automatically detect carpets and adjust its suction power to clean deep down into the fibers effectively.
And with its VibraRise function, you'll never have to worry about coming home to a wet and soggy carpet or rug. The S7 Plus raises the mop when it detects objects with a thread count, ensuring your floors stay clean and dry.
Thousands of satisfied customers agree that the Roborock S7 Plus is the best choice for a quiet, powerful, and efficient cleaning solution that can handle all your vacuuming and mopping needs.
2. BISSELL EV675 Robot Vacuum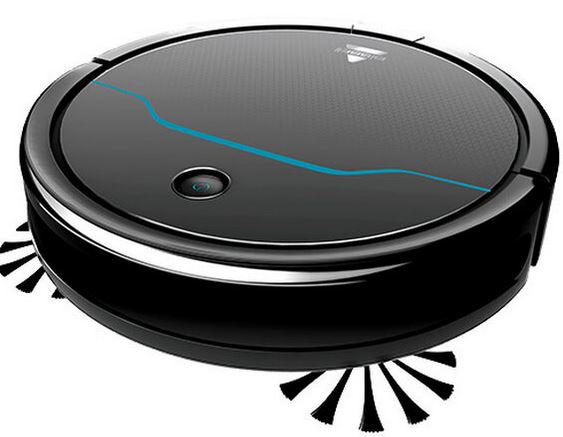 The EV675 model is a fantastic robot vacuum cleaner that can clean all types of carpets, hard floors, and even rugs. It may not have all the unique features of more advanced models, but it gets the job done with its impressive "TACS technology."
This model comes with side brushes, a brush roller placed at the bottom, and advanced adjusting suction that can easily clean every type of floor. One of the standout features of this device is its Carpet Boost Mode, which automatically senses when it transitions from a carpet to a hard floor.
This mode ramps the suction power, ensuring a thorough and high cleaning performance when cleaning carpets. You won't need to manually interrupt the machine cleaning session or adjust the suction level, saving you time and hassle.
Overall, while the BISSELL EV675 Robot Vacuum Cleaner may be a basic model, its triple-action cleaning system and Carpet Boost Mode make it a reliable and efficient choice for keeping your floors clean and tidy.
3. Dreametech W10 Robot Vacuum Cleaner
> Buy Dreametech W10 Robot HERE <
When it comes to quality and self-sustaining capabilities, the Dreametech W10 is in a league of its own among robot vacuum cleaners. This device offers a range of impressive features. The great thing about the W10 Robot Vacuum Cleaner is its unique D-shape body design, which makes it highly efficient in cleaning corners and edges of the floor.
Unlike most round-shaped models that struggle with edges and corners in a room, the Dreametech W10 doesn't have this problem. It has built-in the most modern Radar Recognition technology, enabling it to scan your home and that way eliminating the chances of getting stuck.
When it comes to cleaning, this robot cleaner does not make mistakes in mopping your carpets and leaving them soggy. It's Ultrasonic Intelligent Recognition ensures that it adapts to your flooring needs and provides an excellent cleaning performance, whether it's hard floors or carpets.
In summary, the Dreametech W10 Robot Vacuum Cleaner is a highly advanced and efficient machine that is perfect for keeping your home clean and tidy. Its unique body design, Radar Recognition technology, and Smart Pressure function set it apart from its competitors, making it a top-of-the-line choice for anyone looking for a reliable and sophisticated vacuum bot.
Related Article: Why Is My PS4 Fan Loud? 6 Ways How To Fix It!
4. Eufy RoboVac G20
If you're looking for a powerful robot vacuum that won't cost you much money, the Eufy RoboVac G20 may be the answer. This device has an impressive 2500 Pa suction power that can easily pick up even the tiniest crumbs and debris from your floors, leaving them super clean. Its slim design is also a plus, allowing it to easily navigate under almost any furniture without getting stuck.
What's more, the Eufy RoboVac G20 is one of the quietest robots out there, so you can let it clean while you work or relax without any disturbance. It also offers three suction levels to choose from, or you can let the BoostIQ feature automatically adjust the suction based on the floor type that you have, ensuring that it won't damage your delicate carpets.
It can run for 1h and 40 minutes per charge, which is more than enough to clean the entire home. And if it happens to miss any spots, you can always send it back out for another round. All in all, the Eufy RoboVac G20 is an affordable and efficient option for those looking for a high-performing robot vacuum.
5. Neato D6
The Neato D6 is an excellent robot vacuum cleaner with plenty of different options and quiet operation. Although it is not completely silent on higher settings, its unique design somewhat reduces the noise. One of the coolest features of the D6 is its laser mapping, which allows you to program it for specific areas and even separate floors in your home.
While the suction power is not so high, it still does an excellent job of removing dirt, pet hair, and allergens. Many customers have confirmed this through reviews. So, if you want a high-quality robot vacuum without spending too much money, the Neato D6 is definitely worth considering.
If you want to see more, be sure to watch this YouTube video:
Related Article: How To Soundproof a Dog Crate? 7 Best Ways
Things To Look For When Purchasing A Quiet Robot Vacuum
When buying a quiet robot vacuum, you should look for models with high suction power and motor insulation. Opt for robot vacuums with a suction design that improves vacuuming power in a given area and reduces noise spread. See below what you need to pay attention to:
Noise Level:  Choosing the best silent robot vacuum can be challenging, but I have done the hard work for you. After extensive research, including analyzing the manufacturer's specifications and videos and checking for user reviews, I have compiled a list of the top 5 robot vacuums that offer both quiet operation and good cleaning power.

It's important to note that while these vacuums are quiet, some still provide enough suction power, which is more than enough to clean the floors. So if you're looking for a silent robot vacuum that won't compromise on cleaning performance, look no further than my top 5 picks. The secret to their impressive performance lies in their ability to concentrate suction power in a specific area, resulting in less noise and better cleaning results.
Wi-Fi & Alexa Features: Adjusting these devices can be quite challenging, especially for older people. It's essential to look for models that come with mobile app control or voice command options, such as Alexa, to make adjustments easier. In addition, it's also important to consider models that offer a classic remote controller in case the other options are not the option. These features can make operating your robot vacuum much more convenient and user-friendly.
Good Sucking Power: When it comes to a robot vacuum, low suction power is often the main problem behind its poor performance. Even though it may operate quietly, a weak motor can't do the job effectively. A robot vacuum should have powerful motors to clean the area thoroughly without needing additional cleaning, except for specific circumstances.
Price Of The Model: Price is often an indicator of quality, which is also true for robot vacuums. Expensive models typically have more powerful motors and are built with better materials. However, not all expensive models are necessarily quieter than their cheaper models. Some manufacturers prioritize power over noise reduction, so it's important to consider both factors when purchasing. My list of recommended vacuums includes a variety of price points to ensure that quietness and expense are not always synonymous.
Final Thoughts
If you have a large home with several rooms and are searching for a top-performing robot vacuum, you might want to consider the Dreametech W10 or the BISSELL EV675. Both models boast powerful suction, a generous dustbin capacity, long battery life, and quiet operation, ensuring that every nook and cranny of your floors is left spotless.
Plus, with the bonus of a warranty of over one year and numerous positive customer reviews, you can rest assured that your investment will be worthwhile.
On the other hand, the Roborock S7+ might be the way to go for smaller homes or apartments. Not only is it affordable, but it also boasts a sleek, unique design and adequate suction performance, enabling it to clean tight spaces and remove every speck of dirt and debris.
In any case, whether you opt for the Dreametech W10, Roborock S7 Plus, or Eufy RoboVac G20, you'll be able to enjoy a sparkling clean home while you kick back and relax on your sofa.