How to Connect Multiple Bluetooth Speakers to One Device?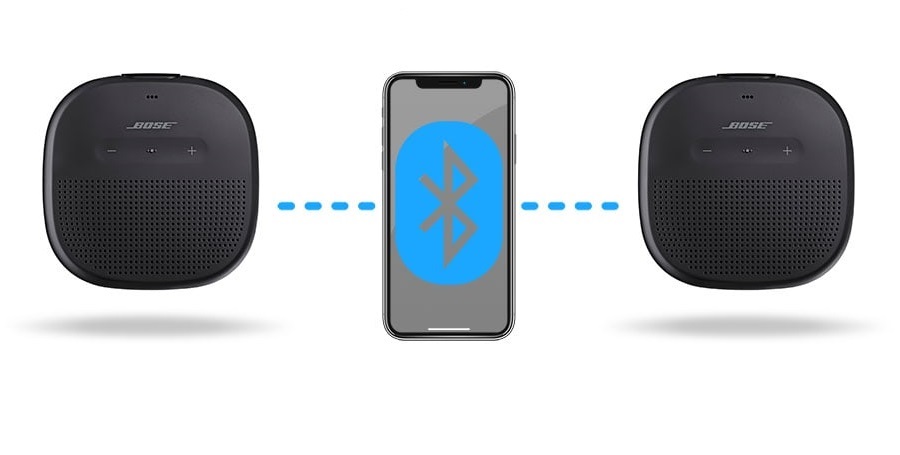 Bluetooth technology has made it easy to connect devices wirelessly, and in recent years, it has become possible to connect multiple speakers to a single device. With the help of Bluetooth and certain apps like AmpMe, JBL Connect, Bose Connect, and Ultimate Ears, you can increase the number of Bluetooth connections on your device and enhance your surround sound experience for a larger audience.
In this article, we'll provide you with five ways to connect multiple Bluetooth speakers to a single device. Whether you're using Android, Amazon Echo, or Google Home devices, these methods will help you get the audio you want to multiple speakers. So, let's start!
1. AmpMe App – Connect Multiple Bluetooth Speakers
Did you know that several apps allow you to connect multiple Bluetooth devices? Some examples include AmpMe, Bose Connect, and Ultimate Ears.
While all these apps can sync Bluetooth speakers, AmpMe is the most versatile because it can be used with any speaker brand. On the other hand, the Bose and Ultimate Ears apps are specific to their respective brands.
One feature that sets AmpMe apart from the competition is its ability to sync with unlimited devices, allowing users to create or join parties on popular platforms like SoundCloud, Spotify, and YouTube. Alternatively, you can use the app to stream audio from your own media library. If you want to learn more about this app and its capabilities, visit its website.
If you're hosting a party using the AmpMe app, you'll have control over the music being played. However, other users can still request songs using the app's built-in chat function. Alternatively, the host can enable the "Guest as DJ" feature, which allows other participants to add songs to the queue.
To get started with AmpMe, the first step is downloading the app and linking it to your Facebook or Google account. From there, you can check to see if any of your contacts are already using the app or use the location services feature to find parties happening in your area.
To create your own party, simply follow these steps:
Tap the Plus (+) icon on the app.
Select the service you want to use (Spotify, YouTube, etc.), then tap "Connect."
Tap "Connect" again.
Log in to your account.
Choose or create a playlist.
Don't forget to invite people to your party, whether they'll be joining remotely or in person. The more the merrier!
2. Bose Connect – Connect Multiple Bluetooth Speakers
You should check out the Bose Connect and Ultimate Ears apps to take your audio setup to the next level. These apps allow you to pair your smartphone with two speakers simultaneously, giving you a bigger, more immersive sound.
Bose Connect is available for iOS and Android and works with a range of Bose speakers and headphones, including those with Party Mode, which lets you stream audio to two headphones or two speakers simultaneously.
Ultimate Ears has two apps – Boom and Roll – that correspond to compatible speakers, and they offer a feature called PartyUp that lets you connect more than 50 Boom 2 or MegaBoom speakers together.
3. Use Samsung's Dual Audio Feature
For those with Samsung Galaxy S8, or newer models, you can use Bluetooth Dual Audio to stream audio to multiple devices simultaneously. This feature works with most Bluetooth speakers and headphones and is easy to set up. Follow these steps:
Open Settings > Connections > Bluetooth, tap Advanced, and turn on the Dual Audio toggle switch.
You can pair your phone with two speakers, two headphones, or one of each, and audio will stream to both. However, the first paired device will be disconnected if you add a third device. Bluetooth 5 isn't necessary for this feature, but you may experience syncing issues with certain Bluetooth speakers.
4. Use HomePod Stereo Pair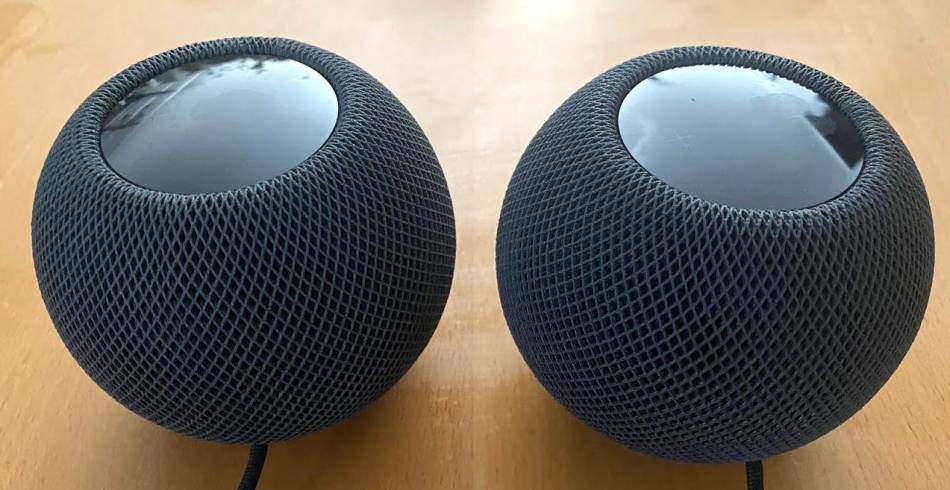 To take your audio setup to the next level, you should check out Apple's HomePod Stereo Pair feature. By using it, you can pair an iPhone or Mac with two HomePod speakers and create a rich, immersive sound.
To set up a HomePod Stereo Pair, you'll need an iPhone that runs on iOS 11.4 (at least) or a Mac with macOS Mojave or newer. When you set up a HomePod in the same room as another one, you can use the speakers as a stereo pair.
The Home app makes it easy to set up the HomePod Stereo Pair feature on your iPhone, iPad, iPod touch, or Mac. Open the Home app, double-click or press and hold HomePod, and click or tap Settings. From there, click or tap Create Stereo Pair and select a second HomePod.
Both HomePods must be in the same room to pair them. You'll see two HomePod icons in the app, and you can tap or click on one to map it to the correct channel (right and left).
When you're finished, click or tap Back and then Done. If you want to connect even more speakers to create a music mecca in your home, there are plenty of options on the market. Just be sure to look around and find a balance between price and the volume and fullness of the music you want.
5. Use Bluetooth 5.0
Bluetooth 5.0 is the latest technology in the Bluetooth area, and it offers enhanced speed and range, allowing you to connect two Bluetooth speakers to one device and enjoy a range of up to 120 feet. Many companies are starting to incorporate Bluetooth 5.0 into their devices, and Apple is currently the leading company in this space.
If you have a Samsung smartphone with Bluetooth 5.0, we've also included a guide on using this feature and taking your audio setup to the next level.
Apple's HomePod Stereo Pair
This function lets you connect your iPhone, iPod touch, or iPod to two HomePod speakers for an enhanced audio experience. This can be done by following these steps: Navigate to Settings on your Home App and ensure that both HomePod speakers are assigned to one room.
In the Home app, tap and hold the Homepod speakers you wish to connect, scroll down, choose the gear icon, and tap Create Stereo Pair. It's easy to do, and it can improve your audio setup.
Samsung's Dual Audio
This feature allows you to simultaneously connect your phone to two Bluetooth speakers or headphones for an improved audio experience. To set it up, follow these steps: Navigate to Settings, tap Connections, and then open Advanced options in the upper right-hand corner.
Toggle on Dual Audio, and then pair your phone with up to two sound systems. It's a quick and easy process that can enhance your audio setup.
Related article: How Much Electricity (Power) Does a PS3 Use?
FAQ: People Also Ask
Can iPhone be connected to other Bluetooth speakers if I don't have a HomePod?
The answer is yes, thanks to third-party apps. You can find various apps in the App Store connecting your iPhone to various Bluetooth devices. Take some time to read reviews and choose a quality product that works for you. Another option is to use AirPlay-enabled speakers.
How to improve the sound from multiple connected speakers?
You might consider using software amplification apps or speaker-booster apps to make your Bluetooth sound louder and clearer. Additionally, try moving your connected speakers away from obstructions in the room. These simple strategies can help you get the best possible audio experience.
Final Thoughts
You can now connect multiple sound systems to one device thanks to Bluetooth technology. If you have some wired speakers, you can even convert them to wireless before you begin. Bluetooth 5.0 lets you connect up to two speakers to your Apple or Samsung smartphone. Apple users can use the HomePod speakers, while Samsung users can toggle on the Dual Audio capabilities.
If you want to connect an unlimited number of sound systems to one device, you can use the AmpMe app, which allows you to stream music from your music library, Spotify, SoundCloud, and Youtube. We also have a solution for when Spotify logs you out, and you can't log back in. Some wireless speakers, such as JBL and Ultimate Ears, can connect up to 50 speakers respectively.