Can You Build a Basement Under an Existing House?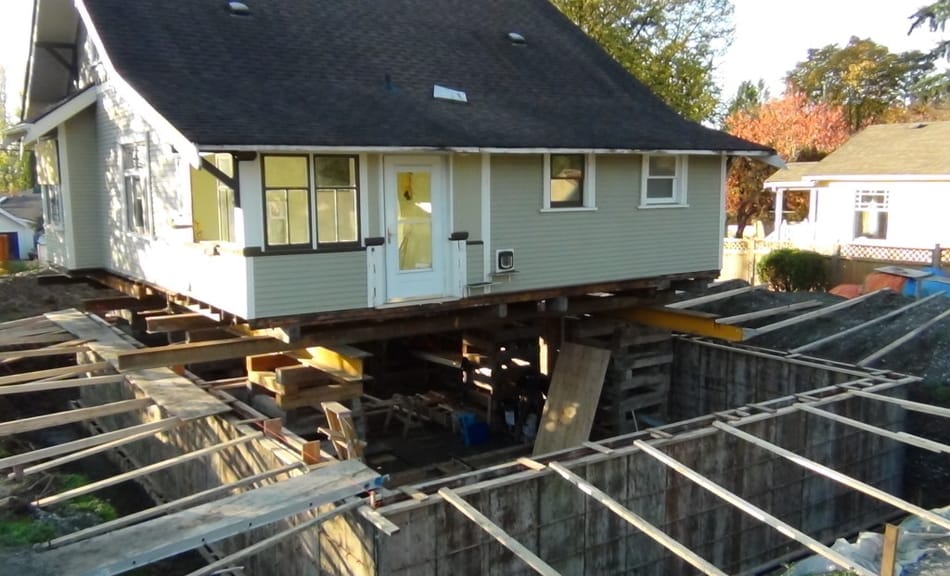 Adding a basement under an already built house sounds like a good idea, especially if you have a large family or want to create a workspace. However, when you are thinking about this project, you need to consider how it will affect your home's foundation and whether the basement upgrade is allowed by the climatic conditions in the area where you live. Therefore, in this article, we'll explain can a basement be built under an existing house. So, let's find out!
So Can You Build a Basement under an Existing House? Yes, a basement can be added to an existing house for $20,000 to $150,000. However, certain conditions must be met in order for the basement to be successfully built. Most homes have a partial basement with a small crawlspace. In that case, you'll spend around $50,000 for a partial installation.
The biggest advantage of having a basement is that it increases the value of your house up to 50% without expanding the land. However, not everyone looks at the basement as a great investment.
Some people do not like them because they are usually a repulsive space where ugly smell and moisture prevail and can only serve as a storage space. Most basements today are built with new sophisticated construction techniques. Therefore, this is hardly the case anymore. If you want to learn more about this topic, continue reading.
What Are the Benefits of a Basement?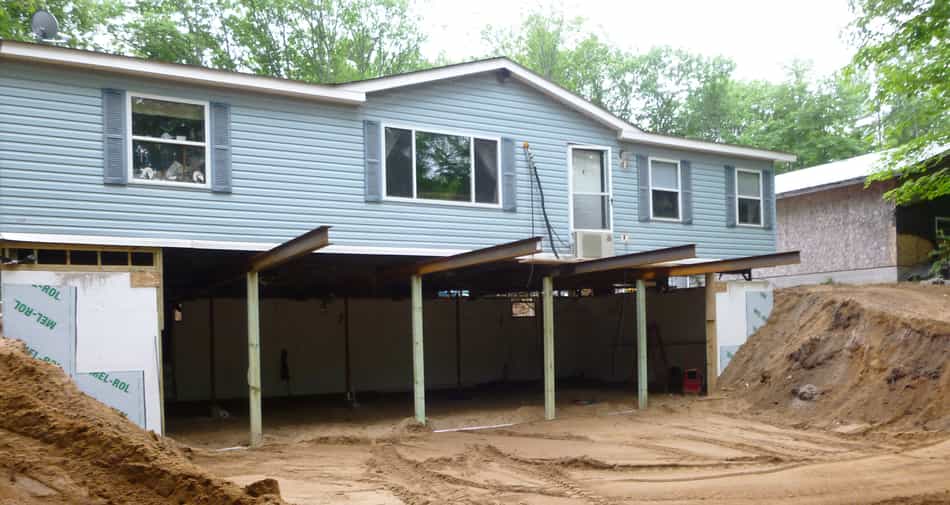 If you want good sound insulation, then the basement is just what you need. That is why they are a good choice for teenagers who like to listen to loud music. For the same reason, basements are a great place to play an instrument or watch a loud TV show if you want to avoid arguing with your neighbors.
Also, due to the effective noise reduction, the basement can be used as a home theater, a system with large loudspeakers, and a large screen. You can also make a home gym that people don't usually want to have on the upper floors.
A toilet can also be installed in the basement, which is handy if you have a big family. Of course, basements are always a great storage space as well. But if you are planning to upgrade your basement in the house just because of the extra storage space, think again. There are also other solutions that are much cheaper, such as building a shed in the yard or renting a warehouse in specialized buildings.
Basement Cost vs. Property Value
When building a basement, you should consider that this project will not significantly increase the value of your property. In most cases, not so much that the cost of construction will balance the project's cost.
This should be considered primarily by those who are embarking on a home improvement project to sell it, while those who plan to live in their property for a long time do not have to bother with this issue. When considering a basement upgrade, the question of the cost-effectiveness of this venture lies in the amount of functional living space that the basement will create.
Can Basement Be Build Under an Existing House?
Increasing the square footage of the living space with the construction of the basement is still an inaccessible option for many homes. In addition, those who want more space are always advised to expand the house above the ground because of the cheaper construction, easier installation of ventilation, and the use of sunlight in everyday life. Constructing a basement in an already functional house is primarily recommended for houses located in an area where real estate is very expensive.
The reason for this is the fact that in the mentioned locations houses are usually built on smaller plots that do not leave enough space for extension above the ground and buying additional land next to the house is a very expensive undertaking. 
Keep in mind that a basement construction project can prove to be extremely expensive if your house is built on hard concrete foundations. On the other hand, the cost of the work can be significantly more affordable if the foundations are made of wooden planks and joists.
Carrying out construction work under the house is a demanding project since the space that is surrounding your property often does not leave much room for execution. It should also be taken into account that in such projects, construction workers can do their job more easily if they can access the site from the outside, instead of having to bring machines and materials through the house.
Best Way To Dig Out the Basement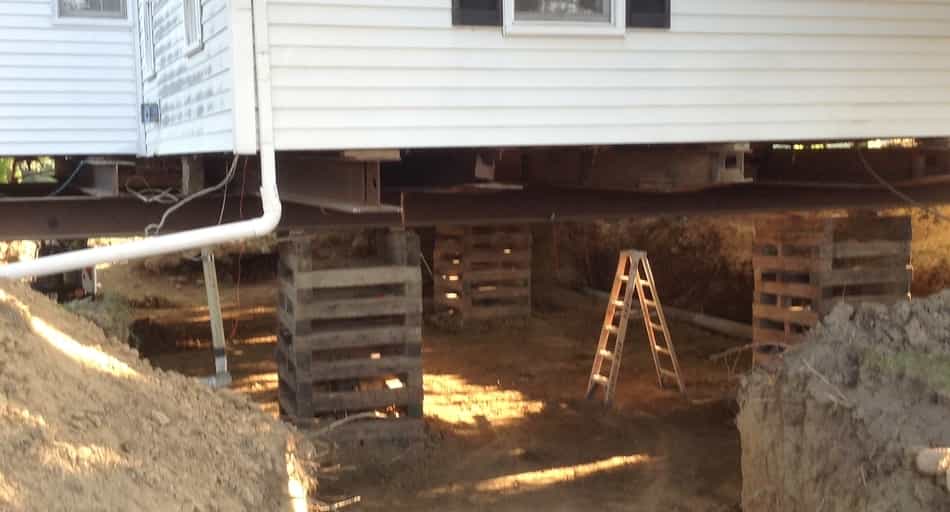 There are several ways how to dig a basement. People often decide to dig the basement by hand, but we definitely do not recommend this method. It is a difficult job that can easily become even more difficult if you come across solid rocks or some other strong obstacle while digging.
It is certainly a better option for digging a basement to use a backhoe if the space around the house allows it. To excavate the basement with the help of such a machine, you must provide enough space for work and an access road. However, as a basement built-in is usually the decision of homeowners who do not have a large yard that can accommodate large working machines, digging the basement must be done with the help of smaller digging tools or a conveyor belt system.
Waterproofing and Ventilation
If the basement is dug in an area where the soil is wet or if it contains a lot of clay, construction will require much more attention, especially when it comes to choosing materials that should ensure the waterproofing of the future basement.
That is why it is important to study the water table well when designing. Imagine the walls of a basement room surrounded by water from the outside. It puts extra pressure on the walls. This pressure over time consumes installed waterproof material. If it is not of good quality, cracks can occur, and only one small crack is enough to cause great flooding and damage over time.
If the basement is well insulated from the effects of water, this move can further strengthen the structure of your home. In addition, you need to know that basements must be built to withstand the highest water pressure for the area in which the house is located. A membrane system of cavity drainage allows flowing water and moisture to go behind the membrane in a controlled drainage system.
How to Bring Natural Light to the Basement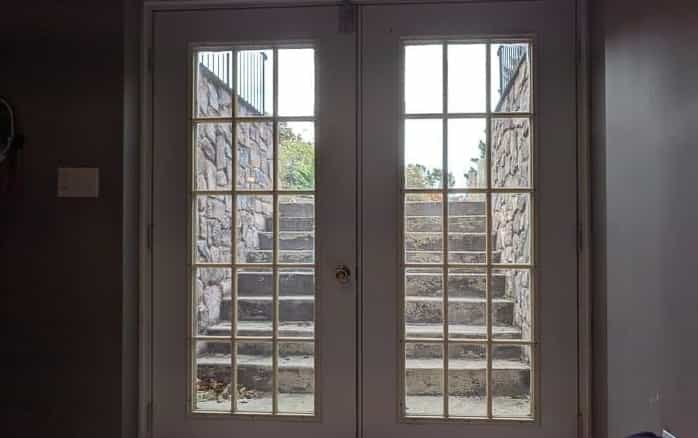 The best way to provide fresh air and natural light in the basement is by lowering the ground floor level in the yard and installing a glass door that will lead out from the basement to a small terrace to climb to the upper floor. If this is not an option for you, consider installing a skylight that provides plenty of natural light to every space and can also serve well as a fire escape even in a situation where you have windows above ground level.
The basement should never be separated from the rest of the house but should fit into the living space, and you can do this by installing double-height ceilings. This way, you will achieve the effect that your first floor is in the shape of a mezzanine compared to the rest of the house. To find out if you are allowed to do such a thing, you should look for the answer in the fire regulations.
When you can't provide sunlight in the basement, the room can become repulsive and claustrophobic. But this does not have to be the case if you pay more attention to the careful placement of lighting fixtures. Reflected and diffused lighting from wall valances or sconces will soften the shadows and create a brighter atmosphere.
For those who want to learn more, be sure to read Why Is There a Hole In My Basement Floor? Explained
The Real Cost Of The Basement
Turning a crawl space into a fully functional basement can cost about $60 per square foot. However, the usual cost is between $30 to $80 per square foot. If you get into building a basement and don't finish it to the end, it can be a total disaster, so be careful.
When you build a basement to expand the house by an additional 2,000 square feet, the cost of such a project ranges from $60,000 to $150,000. On the other hand, when it comes to expanding an already partial basement into a full basement, the cost is around $20,000 and $70,000. You must provide an additional $10,000 to $30,000 for the final works. It is absolutely more cost-effective to do the add-on to a house above ground level.
What Is The Cost of Crawl Space Excavation For a Basement?
The cost of work in this situation will largely depend on the area you live in, the type of soil under your house, and how difficult it is to dig it. But the rough calculation is that if you want to turn a crawl space into a 1,000 square-foot basement, you will spend between $30,000 to $45,000. For basement digging alone, you'll pay between $80 to $150 per square foot, and the price will be higher if digging has to be done by hand.
You also need to keep in mind that if you want a basement of 1,000 square meters, you need to dig up 300 cubic yards of land. It is a long and hard job that is mostly done by hand. But we can say that it pays off because getting extra squares in your own home is a great convenience.
Make a Deeper Basement
Digging a basement usually costs between $50,000 to $90,000. You should also know that the construction process is the same and that it is only a little bit easier to dig a basement of standard size.
Here you can watch an interesting video that shows how to build a basement under an existing house.
FAQ: People Also Ask
What Is the total cost of building a basement under an existing house?
The total cost of building a basement under an existing house ranges from $20,000 up to $150,000. If you decide to make this investment, the situation you will most likely face is the expansion of an already existing semi-basement or similar space in the lower part of the house. In such circumstances, you can expect to spend approximately $50,000.
Is it possible to add a basement to an existing house with a crawl space?
The crawl space can be easily transformed into a basement with careful planning. Some homeowners do not want to upgrade their homes. They only want to provide additional squares by transforming the basement into a fully functional first floor of their home.
How to excavate a new basement in an existing house?
Digging out a basement to an already existing and functional house can be done, but many safety challenges exist. If you do not plan to excavate land larger than four feet, your work should not impact potential shoring in the neighborhood.
Final Thoughts
Today, it is not uncommon for people to build a basement on an already existing house. But one thing to keep in mind is that this is a job that requires the engagement of several professionals. Otherwise, you could find yourself in a situation where you invest a lot of money in the project and do not get what you want.
It is often the case that homeowners want to construct a basement to use it as a garage. This project needs to be well designed and executed so that the finished product does not give you additional headaches. It's time to learn how to dig a basement by hand and start realizing your ideas. Try our tips and change your living space for the better, forever! Enjoy it!